As it often happens these days, I was recently contacted by some dyslexia-friendly folks from across the globe.  They had put together a rather nice infographic and asked if I could share it with my readers.
JunoMedical is a global company based in Berlin.  Their mission is to fundamentally transform how patients access and experience healthcare globally through the use of smart technology.  I was pleased to see that they have dyslexia on their radar. It's always interesting to see how other countries are supporting our students!
I'm pleased and honored that they reached out to me and I hope you find their infographic comforting and useful!
Please feel free to share!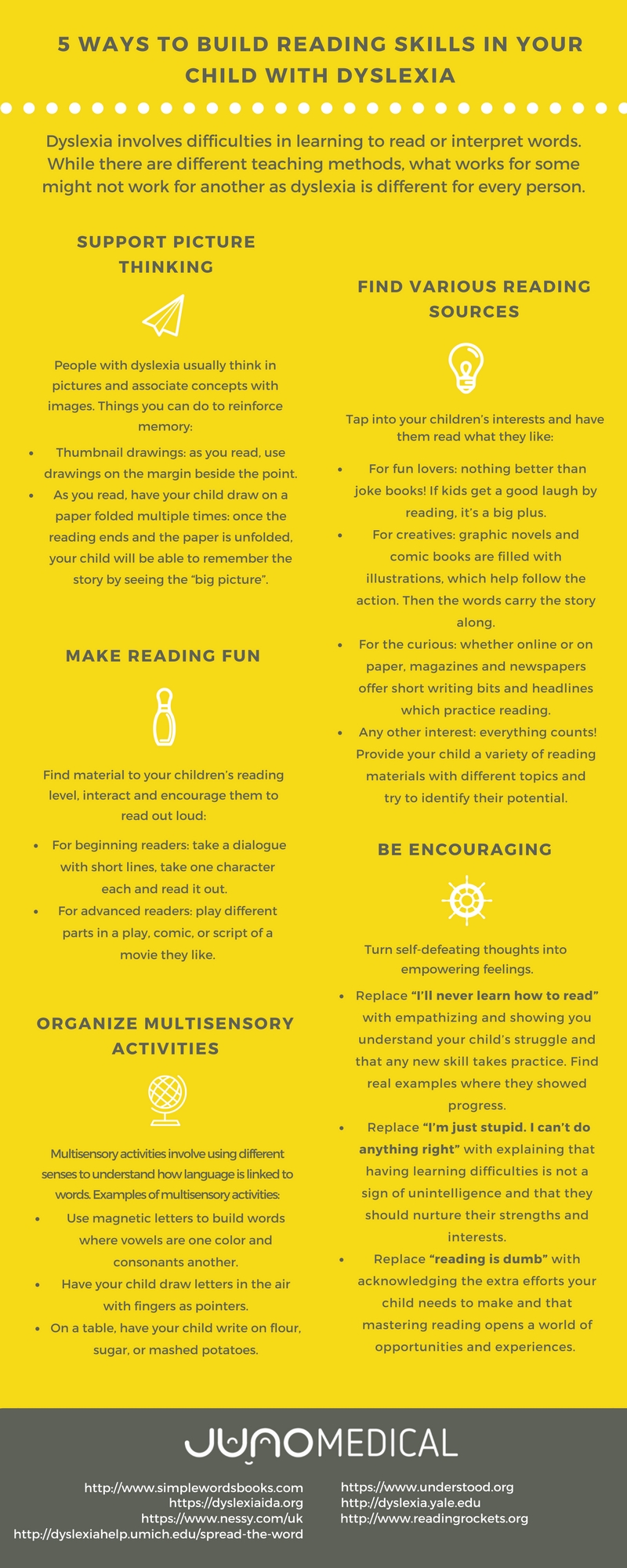 Infographic – 5 Ways to Build Reading Skills in Your Child with Dyslexia – from Junomedical